AutoHouse BMW Clinic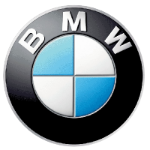 Welcome to the AutoHouse BMW Clinic – Northwest Arkansas' premiere BMW service center.
---
BMW Professionals
AutoHouse is proud to offer local BMW owners the best service available from one of the most accomplished BMW technicians in the area. Our Master BMW Service Technician has a wide range of experience including, engine repair, sunroof & convertible tops, suspension, diagnostics and much more.
---
Capabilities
The AutoHouse BMW Clinic of Northwest Arkansas is a fully-equipped BMW service center. Our dealer-level service abilities include full BMW ISTA diagnostics and module encoding & programming. It isn't necessary to travel to a distant BMW dealership or to pay high dealer costs – AutoHouse BMW Clinic can service every aspect of your BMW car's maintenance and repair needs.
Popular BMW Services We Offer
Smoking exhaust fix - Valve Seal replacement
Misfire / Engine Performance issues - Fuel Injector replacement
Stuck or leaking sunroof - Sunroof Assembly repair
Oil leaks, smoking from engine compartment - Oil Filter Housing and Valve Cover Gasket replacement
Odor from A/C vents - Evaporator replacement
---
BMW Original Equipment
AutoHouse only uses premium parts for all repairs and part replacements. From spark plugs to struts, AutoHouse BMW Clinic will ensure that your BMW stays a BMW by using OE and genuine BMW parts.