BOSCH Credit: We are now offering 6 months no interest on any purchase over $299, through the Bosch CFNA Credit Program. Click HERE for details and to apply online.
Volvo Parts: AutoHouse stocks and sells many parts for Volvo cars. If you are looking for a hard-to-find part, give us a call.

Welcome to AutoHouse Automotive Repair Service of Northwest Arkansas!
AutoHouse is a full-service automotive diagnostics service and repair facility that specializes in diagnostics and repair of BMW and Volvo cars.
At AutoHouse, we strive to provide the best possible customer experience. Unlike the traditional repair shops that tend to be dirty, disorganized places that leave you feeling uneasy, AutoHouse is the place where you and your car, feel at home.
To find out more about the auto repair services we offer, our mechanics, and our shop, take a moment to explore our website or give us a call. We look forward to doing everything we can to make your next auto repair or maintenance service a much more pleasant experience than you might have expected.
AutoHouse is conveniently located in south Fayetteville, just minutes from the University of Arkansas campus.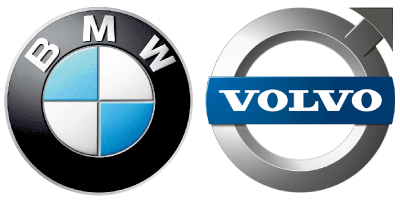 AutoHouse specializes in advanced dealer-level service of Volvo and BMW cars, while also offering a wide range of auto repair and maintenance services for, Lexus, GM, Ford, Nissan, Chrysler, Toyota, Honda, and more.
AutoHouse Shop Talk:

Volvo Keys and Anti-Theft Systems

Can AutoHouse program Volvo Keys? The short answer: YES! But here are a few details to help you understand the process. Firstly, the key itself is never "programmed", it is the car that must be programmed to the key. That is, Volvo ignition keys contain a chip that broadcasts a serial code when inserted into the ignition. The car reads this code and if the car finds a matching code in its memory, then the engine is allowed to start. An unmatched serial code will of course do the opposite and prevent the car from starting. The benefit of this system is that it makes your car virtually theft-proof. Without an authorized ignition key, several required systems are disabled - fuel, ignition, starter - and the vehicle cannot be operated. And a car thief cannot simply touch a pair of ignition switch wires together, or turn the ignition cylinder with a screwdriver and drive off.

How is it done? Volvo Key Programming requires that the key programming software be installed in the vehicle every time it is used. At AutoHouse your car is connected to the Volvo Information and Diagnostics for Aftersales or VIDA system. VIDA enables software to be downloaded into the cars computer from the Internet. Once the software is installed, the new key is inserted into the ignition and the car's internal security computer is instructed to accept the serial code of that key for starting and operating. At that point, lost or stolen keys already programmed can be permanently deleted from the vehicle and rendered useless.

Great, so can you program a new key for my Volvo the next time mine gets lost? Yes, but if you have only one key and it is lost, stolen or damaged, the vehicle must be towed to AutoHouse. If it is locked and you are unable to gain access, you may incur additional costs. There are several types of keys and the cost of a new key varies depending on style of key, whether it has an integrated remote, etc. It can take several days for our supplier to produce the cut key, which means the vehicle will be out of service for up to 5 days. Condsidering all this, we highly recommend that you always have at least two keys and keep one of them in a safe place. If you need a second Volvo key, give us a call and let us get you a quote on adding an additional key to your car. This will help you avoid towing and other expenses, if you should lose your primary key.